Public Awareness Is Key!!!!
Most people do not realize how much money goes into making our demonstrations outside of the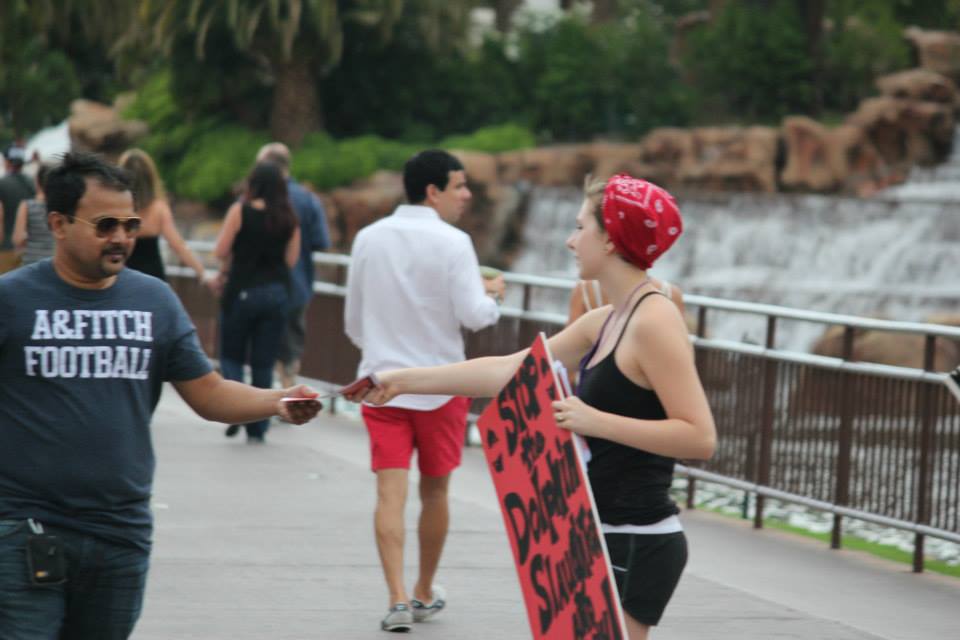 Mirage Hotel and Casino successful. We are not just trying to get the attention of the hotel, we are trying to get the attention of the locals and tourists that are walking down the strip. We have found one of the most effective ways to get this information to them is a brochure or flyer. Tourists can stuff them into their purse and read them when they are on the plane later, or show them to their friends. Some may think they are a neat souvenir, a clean alternative to what is usually being handed out. Our group has designed several that talk about the horrors of dolphin captivity, gives details about the Mirage death pool, and we even have our own brochures for the Taiji slaughters.
As more activists join the fight, our protests grow in numbers and we reach more people. The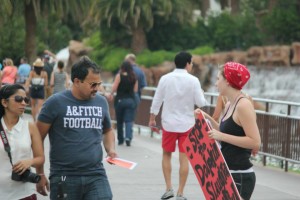 protest last week, we handed out over 600 brochures. We would of ran out if one of our dedicated dolphin sisters did not come prepared with her own backup stash. The 600 brochures cost us $120 dollars to print out. That may not sound like a lot of money, but the two of us have ran our funds pretty low the last year and a half.
After much debating, we have decided to accept donations towards protest supplies. Right now the money would go towards the cost to print brochures to hand out. Our next protest is on November 8th.