It's with an extremely heavy heart that I write this blog post.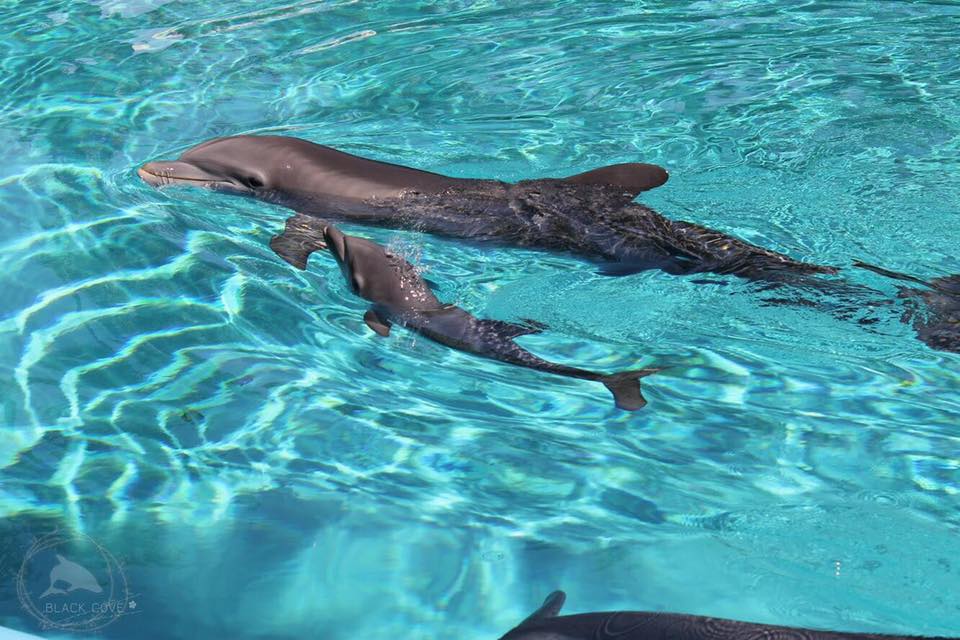 ​​The Mirage, once nicknamed the "Dolphin Death Pool in the Desert", has bred another calf into their artificial pod. This is the 3rd calf in 3 years.
She was born on August 16th. The mother is Bella. She is just shy of her 11th birthday. She has spent her entire life under the intense heat of the Mojave sun. The calf is expected to do the same. The father is Razzle, a 30-year-old male who lives at Seaworld San Diego (originally from Marineland Florida).
​The calf is already on display in the back pool which the habitat refers to as the "Birthing and Research Pool". I am being told that interactions with the public and the remaining adults are still being held in the "Birthing and Research Pool". My source spent a few days inside of the dolphin pool observing and said that the "Paint with a Dolphin" program was still taking place in the pool, along with the "photo ops"
Lightning and Miramar were also removed from the Mirage and sent to live at Gulf World Marine Park in Panama City, Florida. This is a bittersweet moment. On one hand, these 2 adult males will no longer be languishing under the sun in the desert. Lightning was originally living at Gulf World. I am told there is shade at this facility. The sad part is I am not sure who is going to be advocating for them from the east coast. Miramar was born in Las Vegas in 2011, so he was taken away from the only family he has ever known. These dolphins are still stuck within the confines of a concrete pool, forced to perform for the ignorant public.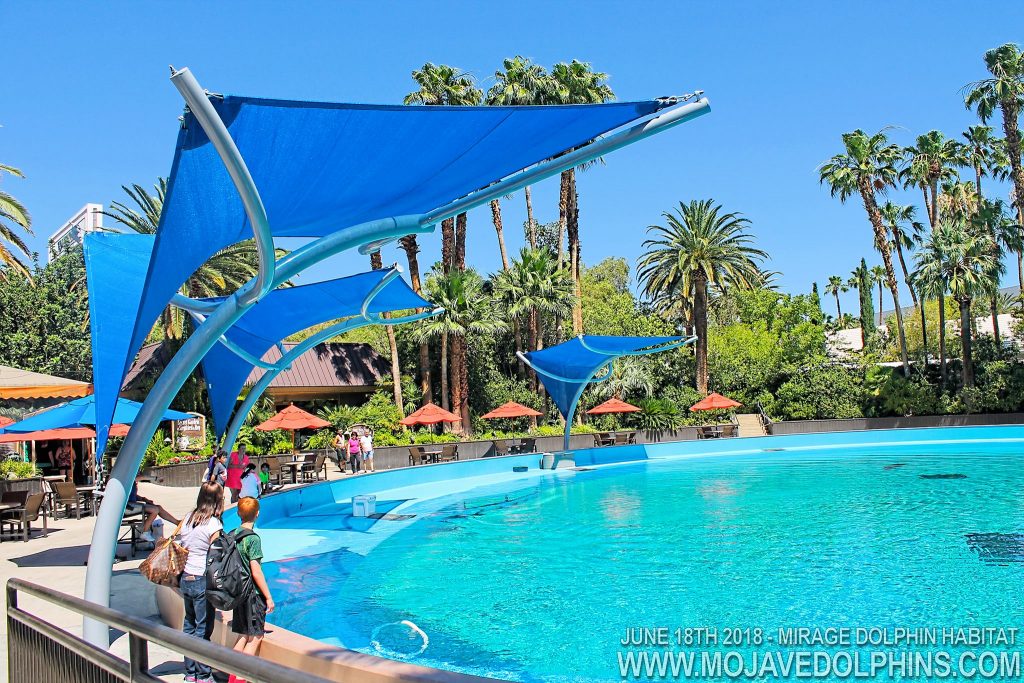 The habitat in Las Vegas still has minimal shade. Structures were added to the "Birthing and Research" pool but they do not cover the entire pool. They are mainly for the interactions that take place along the edges with trainers and the public. The remaining pool surface is subject to the foliage and passing sun.
There are 10 dolphins living in Las Vegas. Duchess, Huf-N-Puf, Maverick, Osbourne, Sofi, Bella, K2, Coco, Karli, and the new little baby. Do not allow the removal of two males to fool you. The last two calves were born via artificial insemination in partnership the Georgia Aquarium and Seaworld San Diego.
Never stop speaking out on their behalf. They need you now more than ever.