The following are groups that we have had the pleasure of working with on various campaigns and projects related to animal welfare.
Ceta-Base Phinventory – ceta-base.com
The Ceta-Base website is intended to serve as an informational resource and database of captive held cetaceans around the world. Each database or inventory is organized by species: Luga'logue (Belugas), Or'census (Killer Whales) and the Phin'ventory (Dolphins & Porpoises). Within each species database there are three population categories – Living, Deceased and Historical. By default each inventory will start out on the Living Population of animals, living population will reflect the current inventory of animals and any given facility. If you're interested in animals that have passed on you'll want to look at the Deceased Population for each species. Finally, the Historical Population will combine both the Living and Deceased animals to provide a historical record of animals held at each respective facility throughout the years. The webmasters of this site strive for accurate and up-to-date information. The database is a large and sometimes unruly mass of data. The data itself is constantly changing as animals are transported to other facilities, give birth, or die. Your understanding is appreciated when dealing with any incorrect information.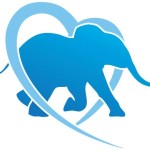 CompassionWorks International – cwint.org
At CompassionWorks International, we believe

 

in kindness, respect, unity, dialogue, community, commitment, strategic action, one world for all beings, neighbors talking to neighbors, and friends sharing with friends. And, like you, we envision a day when all animals are able to live their lives free from unnecessary harm and suffering. At CWI, we provide the assistance needed to bring hope to animals. We believe that by implementing professional, strategic actions within our communities, every one of us can be a beacon of light that spreads awareness about the pain and suffering that occurs inside the tanks, under the big tops, within the racetracks, and behind the shuttered doors of factory farms and medical testing facilities.
Empty the Tanks Worldwide – emptythetanks.org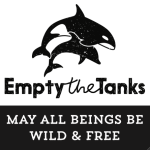 Marine entertainment parks have no place in our world anymore. These are incredibly social, intelligent beings that are being exploited to make money. It is animal slavery, and it needs to be brought to the general public's attention. Empty the Tanks is not a radical movement demanding the release of all captive marine mammals into the wild. Some of these animals might be great candidates for release, but those that are not should be retired into sea pens, where they can enjoy the rest of their days in natural seawater, feeling the waves of the ocean around them. They should not be worked until their last breath is taken and then thrown out like trash and replaced. These annual events will allow activists to reach the public all over the world in a positive and productive way.
Fins and Fluke  – finsandfluke.org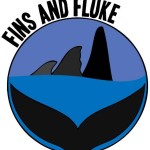 Fins and Fluke is an all volunteer nonprofit organization that educates and promotes issues surrounding waterways and marine life as well as helping the general public make ocean-friendly decisions in their everyday lives. The group openly campaigns against facilities that hold marine mammals captive and advocates for cetacean freedom. Fins and Fluke offers grants to scientific research organizations and marine mammal stranding networks worldwide. The organization publicly supports change to national and international laws and regulations regarding protection of the oceans and all marine life.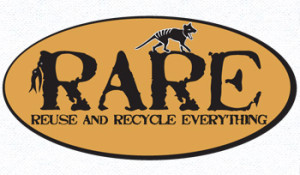 RARE Bags – rarebagsrecycled.com.au
Bags that raise awareness of the destruction humans are doing to the very planet that allows us life. Recycled and unique. Our team frequently visits tip shops and op shops in Australia to continue our collection of unique fabrics. Any clothes, tablecloths, curtains, and other materaisl that we discover, make a good patch for crafting our recycled messenger bags.

Ric O'Barry's Dolphin Project – dolphinproject.net
The goal of Ric O'Barry's Dolphin Project is to put an end to dolphin exploitation and slaughter once and for all. Dolphins are regularly captured, harassed, slaughtered and sold into captivity around the world – all in the name of profit. The Dolphin Project works not only to halt these slaughters in countries around the world, but also to rehabilitate captive dolphins, investigate and advocate for economic alternatives to dolphin slaughter exploitation, and to put a permanent end to dolphin captivity. The Dolphin Project has achieved many important victories for dolphins over the years. We brought the world's attention to brutal drive hunts taking place along the coast of Japan, as seen in the 2009 Academy Award-winning feature documentary "The Cove," ; we successfully negotiated for an end to dolphin slaughter in the Solomon Islands; we and we continue to raise awareness that captivity is cruel. Ric O'Barry has been working towards there goals for over 40 years, and he continues his quest to put an end to dolphin suffering. The Dolphin Project symbolically began on Earthday 1970, when Ric attempted to free a captive dolphin in Bimini. Since that time, he has readapted and/or released over 20 dolphins back into the wild.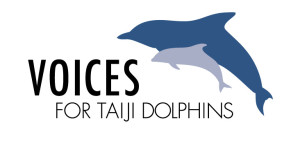 Voices for Taiji Dolphins – voicesfortaijidolphins.org
Voices for the Taiji Dolphins is a grassroots campaign to help spread the awareness to try to stop the exploitation of cetaceans for profit. Our organization believes that there are 5 key factors to the cetacean captivity industry: 1) The Dolphin Hunters, 2) The Dolphin Brokers, 3) The Transportation Industry, 4) The Marine Parks, Zoos, and Aquariums with Captive Dolphins,and 5) The Ticket Buyer. By trying to come up with a strategy that raises awareness about each one of these five factors to the captivity bubble we feel that eventually the exploitation of cetaceans for profit will stop. We understand that this is not going to happen overnight. By spreading awareness to as many people as possible, whether it be with Social Media, local awareness groups, mass mail campaigns, protests, phone calls or just talking to a stranger about the harms of captivity, you are educating one more person who may not have known that cetaceans do not thrive in captivity, therefor they do not belong in a concrete pool.
Many thanks to MediaTemple for hosting us!