Pablo's Protest
On November 8th, activists from the Las Vegas area gathered in front of the Mirage hotel to give a voice to the dolphins that have died within this facility over the last 24 years.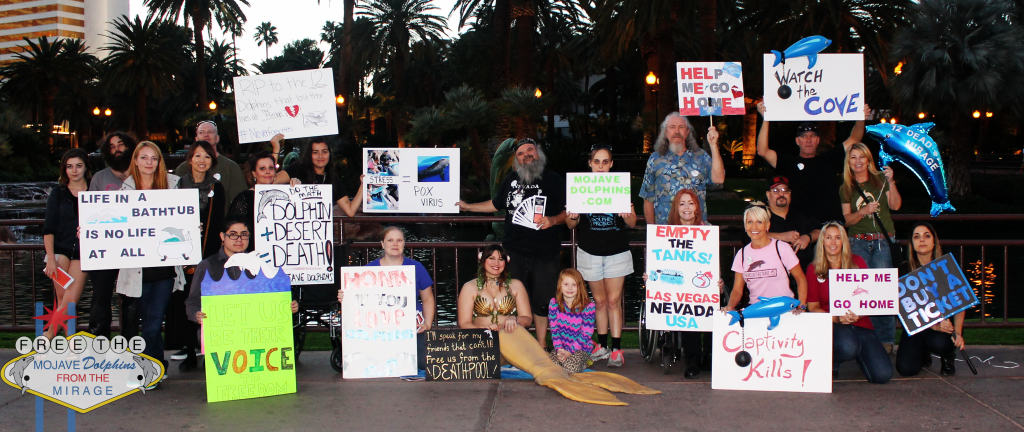 Over 20 people held signs and passed out educational information about the habitat within the casino in the desert. One activist came as a mermaid, and small children gathered around her to listen to the stories of the dolphins.
We were able to reach a lot of the vehicle traffic on the strip due to a group of motorcycle stunt riders who got stopped by police, causing a traffic jam for almost the entire protest. Our website logged over 200 hits that day.
While some may look at this protest and compare it to last months which had an attendance of over 100 and think we are failing, but that is not the case. The protest in October was a special event with Ric O'Barry where many people traveled from across the country to join in. With every protest, we see return faces, and many new ones. Our local group continues to grow, while online support has gone up by the thousands since May.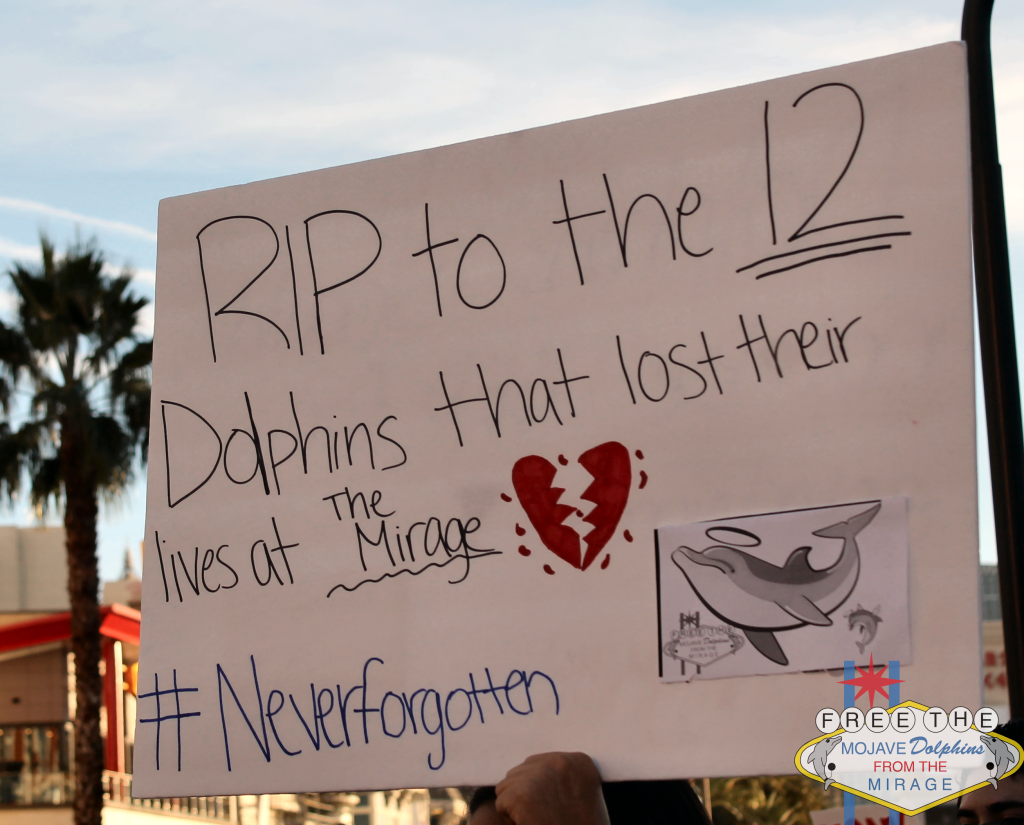 Our group collected over $80 in donations that will go towards printing up brand new brochures. Our next protest is on December 6th, and our focus is the dolphin "Rascal" aka "Wizard". He was born at the habitat and died in 2004 after 3.5 years of life. His cause of death has never been released after a decade. We want answers.